Pillar Technologies
Proprietary construction site monitoring technology, Pillar pods alert users of the potential hazardous and costly aspects that all developments face.
Communicating the stability and durability of the Pillar pods, we created a logo that references the formal structure of the pods themselves, while also functioning as a flexible graphic device that frames brand messaging.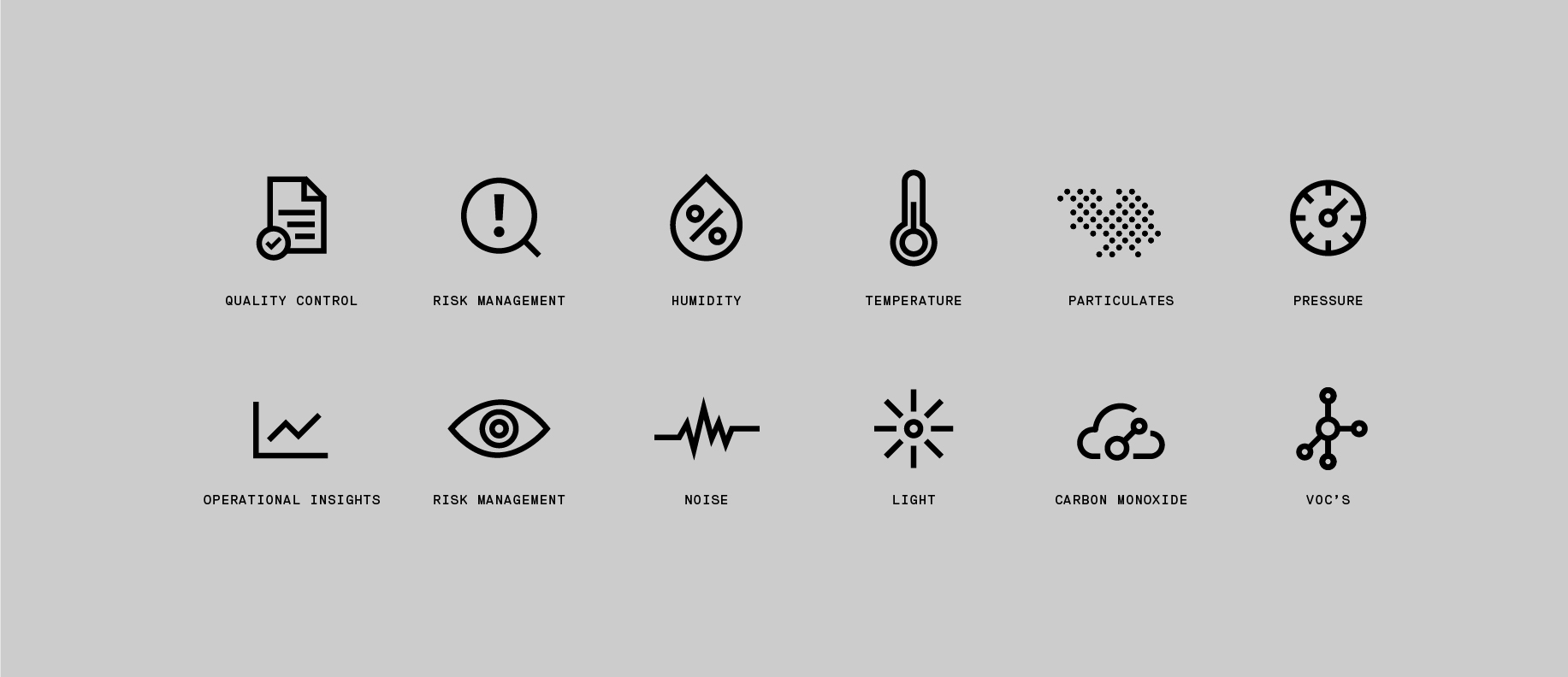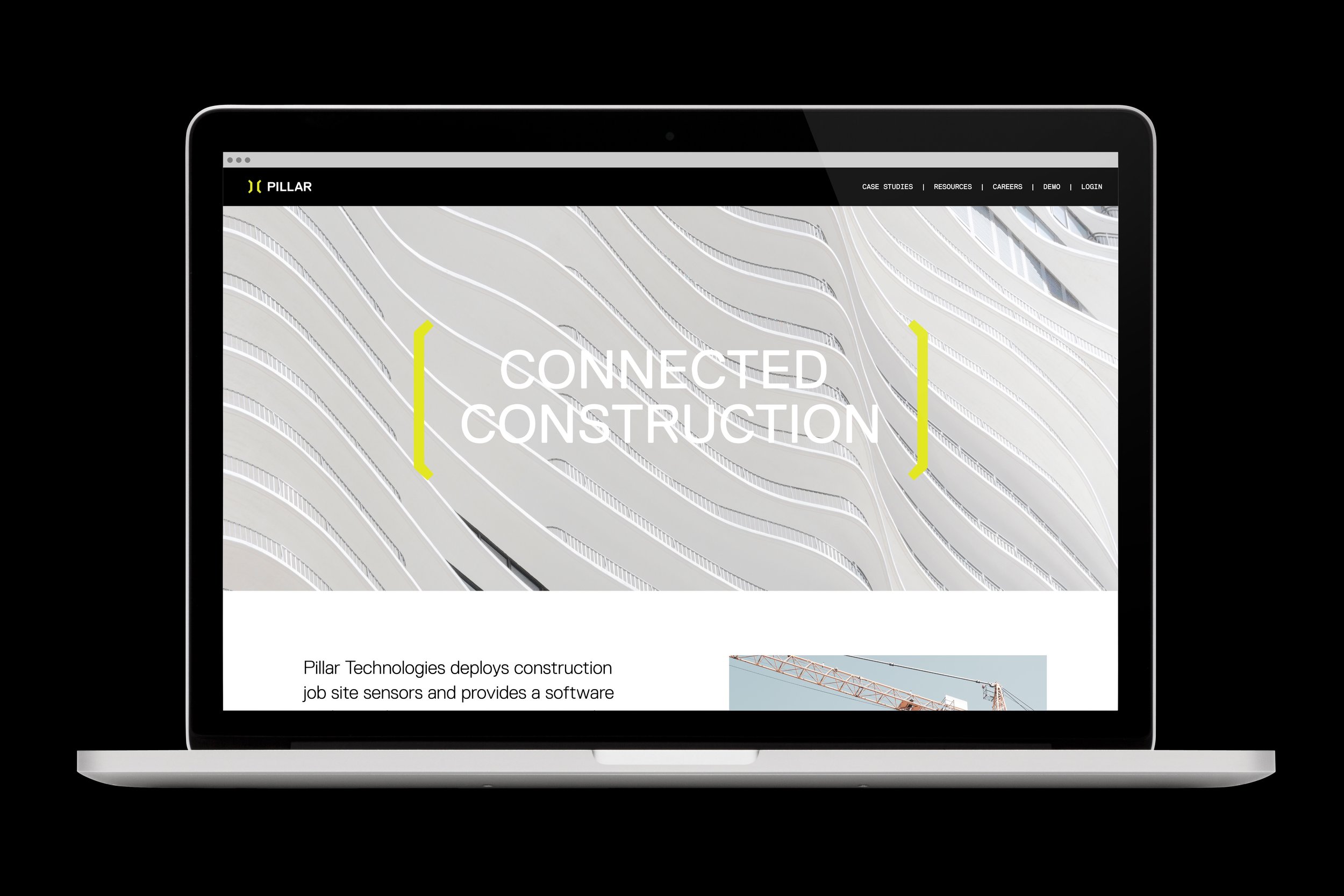 The broader design system consists of custom-drawn iconography, graphic patterning that references scaffolding + digital networks, as well as strategic use of the Pillar Yellow as a pop color.